It has only been a few weeks since our last Updates post – but, already, Dynamic Planner is looking a little different!
First, as you may have seen in the industry press and across on our blog, we have launched a new range of multi asset indexes in partnership with MSCI.
Currently, investors and advisers are faced with a multitude of benchmarks self-selected by fund managers. But the absence of a risk-targeted benchmark makes the ability to compare funds on a like-for-like basis highly challenging.
The launch of the MSCI Multi Asset Indexes – Dynamic Planner Module aims to address this – making relevant, independent and risk-targeted benchmarks available.
The indexes track the underlying performance of Dynamic Planner's asset and risk model going back to 30 September 2005 – enabling you to review and track the performance of funds against their Dynamic Planner risk profile.
You can use the indices in the Client Review process to compare the past performance of the client's portfolio against the relevant index.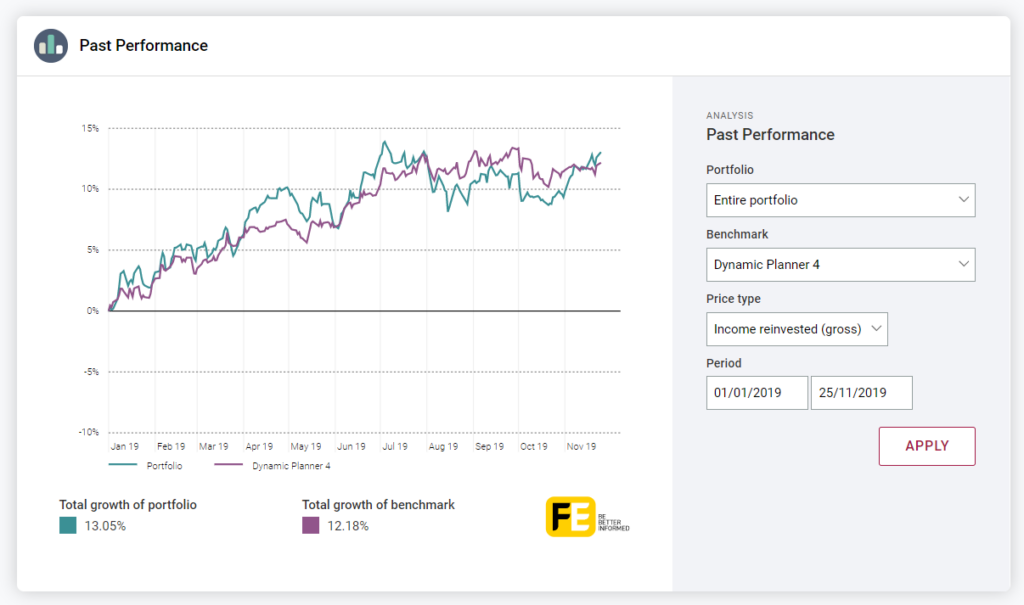 If you sign in to Dynamic Planner Elements, you can watch a short video from Chris Jones, Dynamic Planner's Proposition Director, talking about the indices and how they can be used to improve client reviews. Note – if the video doesn't immediately pop up, click the little announcement [megaphone] icon in the top right of your screen.
Finally this month, we have released a number of visual tweaks and improvements to the look and feel of Dynamic Planner to improve the consistency of navigation. As we look forward to supporting other processes within Dynamic Planner Elements, the new layout will give a more consistent approach across each part of our service.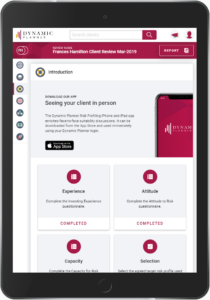 We have also improved the experience using Dynamic Planner on tablets. You will notice the side navigation politely moving out of the way on your iPad or device if there isn't enough room on screen.
We hope you find the enhancements a useful addition to Dynamic Planner. As always, your feedback as clients is vital to helping us continue to improve and enhance the service for you. Please leave any feedback you have, however small, in Dynamic Planner's feedback portal. We do read it all! Thank you.
As ever, you can always contact our Client Success team on 0333 6000 500 or at support@dynamicplanner.com with any queries or issues you have.