[vc_row type="in_container" full_screen_row_position="middle" scene_position="center" text_color="dark" text_align="left" overlay_strength="0.3″ shape_divider_position="bottom" bg_image_animation="none"][vc_column column_padding="no-extra-padding" column_padding_position="all" background_color_opacity="1″ background_hover_color_opacity="1″ column_link_target="_self" column_shadow="none" column_border_radius="none" width="1/1″ tablet_width_inherit="default" tablet_text_alignment="default" phone_text_alignment="default" column_border_width="none" column_border_style="solid" bg_image_animation="none"][vc_column_text]
Read time: 3min
There is a perfect storm of three mega-trends currently impacting the world of financial services.
Together, they create both challenges and opportunities for advice firms and the companies that serve them, as the bar is raised for the industry like never before.
Trend #1: Growing desire for consumer protection
Consumer protection is rising in every industry, but nowhere as quickly as in financial services.
The UK is more than familiar with changing regulation and reviews, but is not alone. This is happening worldwide, a sea change in raising standards for consumer protection and there is no sign of it abating.
The list is endless: EU MiFID, South Africa's RDR, a ban on commission in the Netherlands, the United States moving away from selling products. How will firms ensure they comply with rising standards?
Trend #2: Technology changing at a rate of knots
With mobile driving a completely different set of 24/7 expectations, simply being online is no longer enough.
People now live in a mobile era where anything that can be digitised will be. This is a fundamental challenge for the financial planning industry, which has existed for many years based on a face-to-face relationship.
In a more transparent, regulated and technologically driven world, how will advice firms add and demonstrate value?
Trend #3: Impact of an ageing population
Much talked about for many years, but the impact is now, both in this country and across the developed world.
In the not too distant future, the number of over 65-year-olds in the UK will become larger than the population of London – outnumbering the number of children.
Nations are increasingly getting older and with 20-30 years in retirement ahead, financial planning needs are ever more complex.
How can financial planners continue to run their business efficiently while ensuring suitability?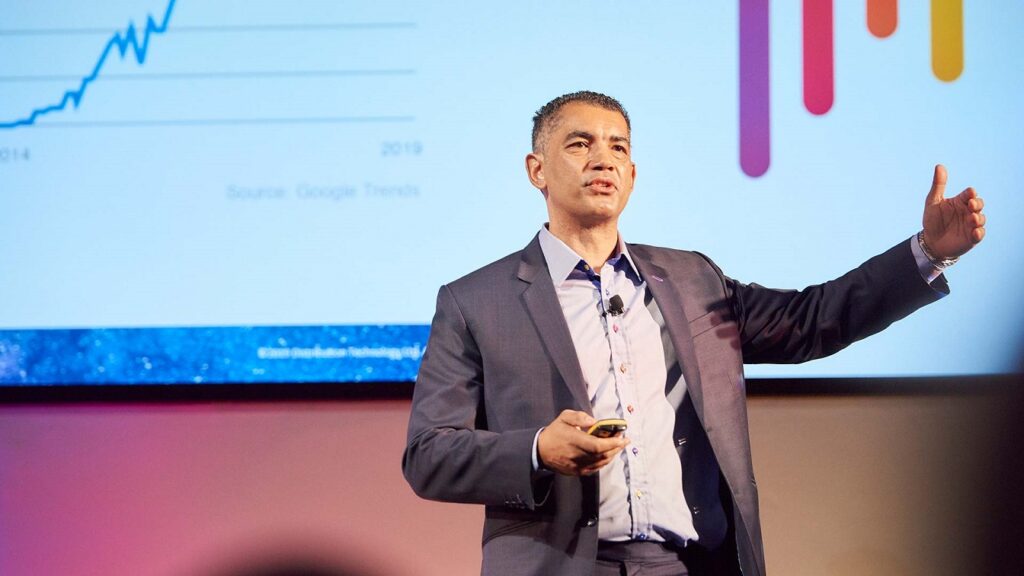 What we are witnessing is the perfect storm for the financial planning industry created by three mega-trends: a fast growing desire for consumer protection; technology changing at a rate of knots; and an increasingly ageing population.
They are real challenges and they are today's challenges. Financial planners are being stretched like never before due to increasing regulation and a growing need for consumer protection, combined with changing expectations around how they interact with clients.
With more than half a million people retiring every year, their client bases also have increasingly complex needs.
These people are facing the most challenging time of their lives financially and they need good advice. But how should that advice be best delivered?
Anything that can be digitised will be and this is a fundamental challenge for our industry.
The financial advice industry is built on quality face-to-face interaction, but suddenly people are looking for answers in an omni channel, 24/7 world.
The questions posed by these mega-trends need to be answered; financial advice needs to be sustainable and efficient; technology needs to ensure the client has an ongoing positive experience that generates few questions at the point of review; regulators around the world are singing from the same hymn sheet when it comes to consumer protection – we need to be a step ahead.
At Dynamic Planner, we believe that investment suitability of a product for an investor's risk profile and their circumstances is fundamental to achieving proper consumer protection in financial services.
Put the right support in place and the rest should follow. What we face as an industry is immense – the bar is raised higher than ever, but rising to the challenges will be a game changer for every firm and ensure that the industry is future proofed.
[/vc_column_text][/vc_column][/vc_row]