Annual suitability reviews for clients are today being delivered by advice firms against a backdrop of greater fee transparency and more volatile markets than was typical in the long bull run following the global financial crisis.
As a result, firms have come under pressure to deliver reviews – very often representing their core income – efficiently and in a way in which demonstrates the real value they add for their clients. But what is the answer?
How does your firm go from unstructured and unrepeatable reviews for clients, to a happy opposite and structured and repeatable? How do you go from time-consuming to time-saving reviews? And how do you move from frustrating, multiple data points stored manually to just one, which is cloud-based?
Here, representatives from three advice firms together discuss and talk candidly about how Dynamic Planner has helped transform the way they approach and deliver annual reviews for clients; the challenges they faced during initial adoption; and the eye-opening time-savings they have successfully made once they overcame them.
Below is what they said.
What was your firm's review process for clients prior to adopting Dynamic Planner?
Adviser Susan Hill, of Susan Hill Financial Planning in Hertfordshire, said: "Before, I had a template for annual reviews in the form of a Word document, which was time consuming. Then, MiFID II came in and you had to include so much more information for a client review. It was dragging me down and it was hard work."
Adviser Neil Gilbourne, of Nottinghamshire firm 3R Financial Services: "Technically, it was just chaos before! We had no definitive structure; nothing was repeatable; and we had so many data points. It was really just a mess and when you actually sat back and looked at it, annual reviews were accounting for 60 per cent of turnover for the firm.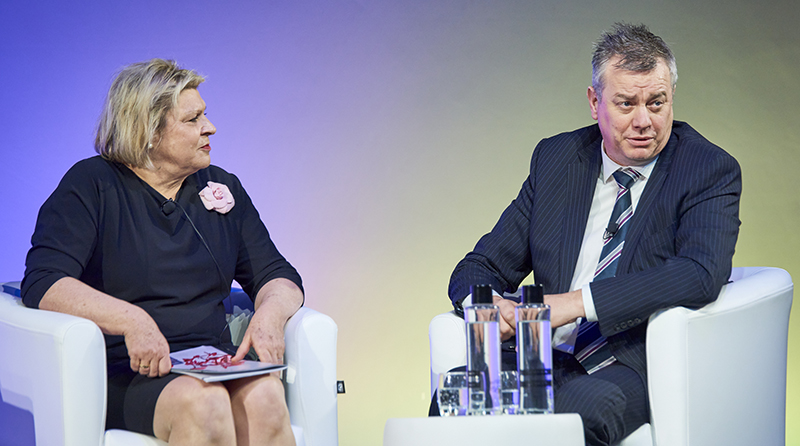 "Thankfully, we came to Dynamic Planner's Conference in 2019, when their new annual review process and report was announced, and we haven't looked back."
Compliance Manager Clare Edes, of Skerritts Chartered Financial Planners, which has offices in London and East and West Sussex, said: "Before, all of our advisers had their own review process, which meant that all of the admin team had to know all those different review processes if they were going to effectively support them. With MiFID II coming in, we weren't sure we were able to carry on in that way."
How has the Dynamic Planner Review been adopted at your firm?
Clare Edes said: "It has allowed our admin team to do more work around client reviews. Before, it wasn't cost effective for us to do that, because they had to learn lots of different processes. Using Dynamic Planner, they can enter a lot of the information for a review and the adviser can then login themselves and review it and make any amendments. It's a lot easier than having lots of different emails being sent."
Neil Gilbourne said of his firm's adoption: "It makes the whole process of completing a review for a client very easy. As the adviser, you can personalise wording within the report, so it includes different wording around how risk has been discussed and what the client is trying to achieve etc. That information can then be sent back to the admin team to include within the final report."
Neil added: "Everything is repeatable, quick and easy – and every client receives the same service, whatever the size of their portfolio. That doesn't matter. From a compliance and suitability of advice perspective, Dynamic Planner is absolutely brilliant."
Susan Hill happily discovered that there were added benefits to adopting Dynamic Planner she hadn't envisaged.
She explained: "The report allows me to include all of my charges for a client and in some cases, it made me realise that I wasn't getting paid enough for the work I was doing. It opened my eyes and highlighted clients which weren't profitable for the business.
"What ultimately Dynamic Planner does is allow me to give a good service for clients, who don't need much ongoing service and then free me up for those clients I really should be working harder for, because both I and they can see how much I'm charging."
Neil Gilbourne agreed: "That's exactly right. It allows you to save time doing normal, everyday things and then spend that time on more complex cases. The report itself is completely flexible and allows you to include as much or as little portfolio analysis as you want. You can then tailor it to the individual client."
Susan Hill: "If there are graphs included within the report template I don't like, I just take them out – so I really make it my own. A lot of clients aren't bothered about lots of graphs. What they really want to know is, 'Has the value of my portfolio changed? How much have I made? And how much has it cost me in fees?'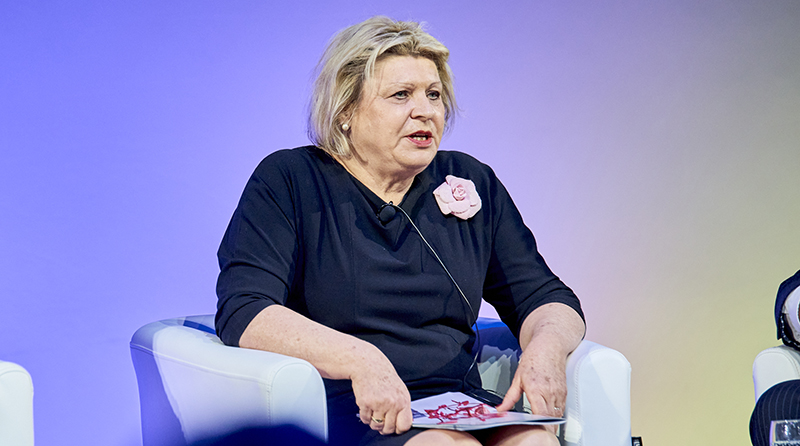 "Dynamic Planner's Client Review has revolutionised my service for clients. I'm really proud of what we're doing now."
Is Dynamic Planner's Client Review saving your firm time?
Neil Gilbourne: "Too much time is the short answer to how much time it was taking us to complete reviews before. Now it really is the click of a button to bring all things like funds through – nice and easy – and it might take them 10 minutes to prepare a simple review for a client. If it's more complicated, it's still no more than half an hour."
Susan Hill: "Previously, it was taking me about six hours start to complete a review for a client. Using Dynamic Planner, I have now reduced that to four hours per review. That amounts to 200 hours a year, with 100 clients. That's quite a few weeks of saving for me and is really good. I can get on with other things."
What has feedback been like from clients who have received the review reports?
Neil Gilbourne said: "The feedback we've had is that clients can see the value in what we're doing for them, because the reports show if they're on track with their objectives and ultimately, what they are trying to achieve and do with their money. It's clear and up front. There are no smoke and mirrors. It's great. Every client I have given the report to has commented upon it – and it's only been positive."
Susan Hill: "The reports produced create an audit trail and they create a record for the client to show what you have achieved each year. It ticks all the boxes."
Clare Edes: "The report demonstrates everything you have done for a client in one document, which is brilliant. Clients like it – and the report is not full of technical jargon. It's really easy to read and facilitates that conversation between adviser and client, without bombarding the client with pages of documentation all over the place."
What were the challenges at your firm to adopting Dynamic Planner's Client Review?
Neil Gilbourne said: "It's never easy to get a bunch of advisers and admin staff to take something new on board. People fear change. Yes, there were teething problems after we initially adopted it, but once we had got over those small niggles, it was easy – really easy for us, as a firm, to adopt an approach to annual reviews which is the same every time.
"What that means as a firm is you have a sustainable business model going forward, demonstrating why recommendations are right for the client, which the regulator will look at. It allows you to demonstrate your firm's value for clients and, for your own part as an adviser, you know you're looking after people. It gives you conviction, in the reports and evidence you produce, that what you're doing is right."
Does Dynamic Planner encourage greater collaboration between teams at your firm?
Clare Edes said: "Adopting Dynamic Planner has allowed our admin team to do more work around annual client reviews. Before, it wasn't cost effective for us to do that, because they had to learn lots of different processes. Using Dynamic Planner, they can enter a lot of the information for a review and the adviser can then login themselves and review it and make any amendments. It's a lot easier than having lots of different emails being sent all over our system.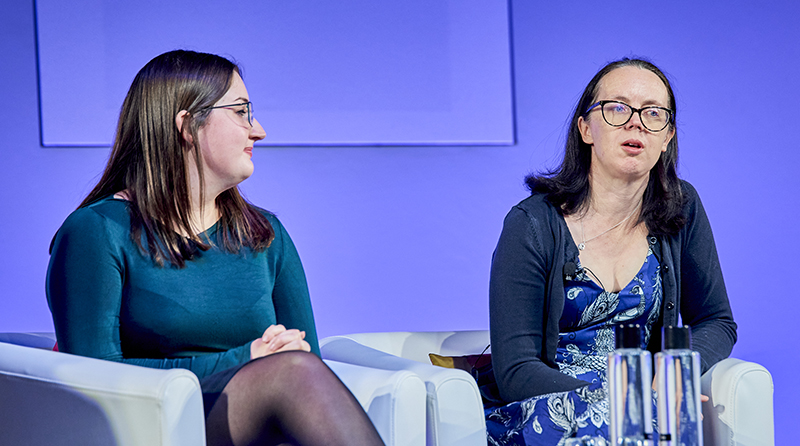 "Resources are now being shared and as a process it's a lot easier to manage, because Dynamic Planner is cloud-based. If you were working in Word, there would be lots of different versions of reports going around and that might result in the wrong version going out to the client."
"Ultimately, Dynamic Planner allows our admin team to take a much more leading role in producing documents relevant for a client review, allowing advisers to have time to do things like tax planning for a client – and to sit with clients and discuss their review."
Want to find out more and how Dynamic Planner can help support your firm? Request A Demo today.