By Joshua Knight, Head of Product
It's been a busy few months! And now, in our May release, we're excited to release a number of exciting changes.
Firstly, our new Sustainability questionnaire is now available for all users. You'll notice the 'Risk profiling' process has been reborn as the 'Client profiling' process, with its broader remit of helping you explore other relevant facets of a client's personality.
Along with the new questionnaire (which has previously been covered here), we've introduced a new way for you to select which questionnaires you want to complete with your client. We know it's not one size fits all.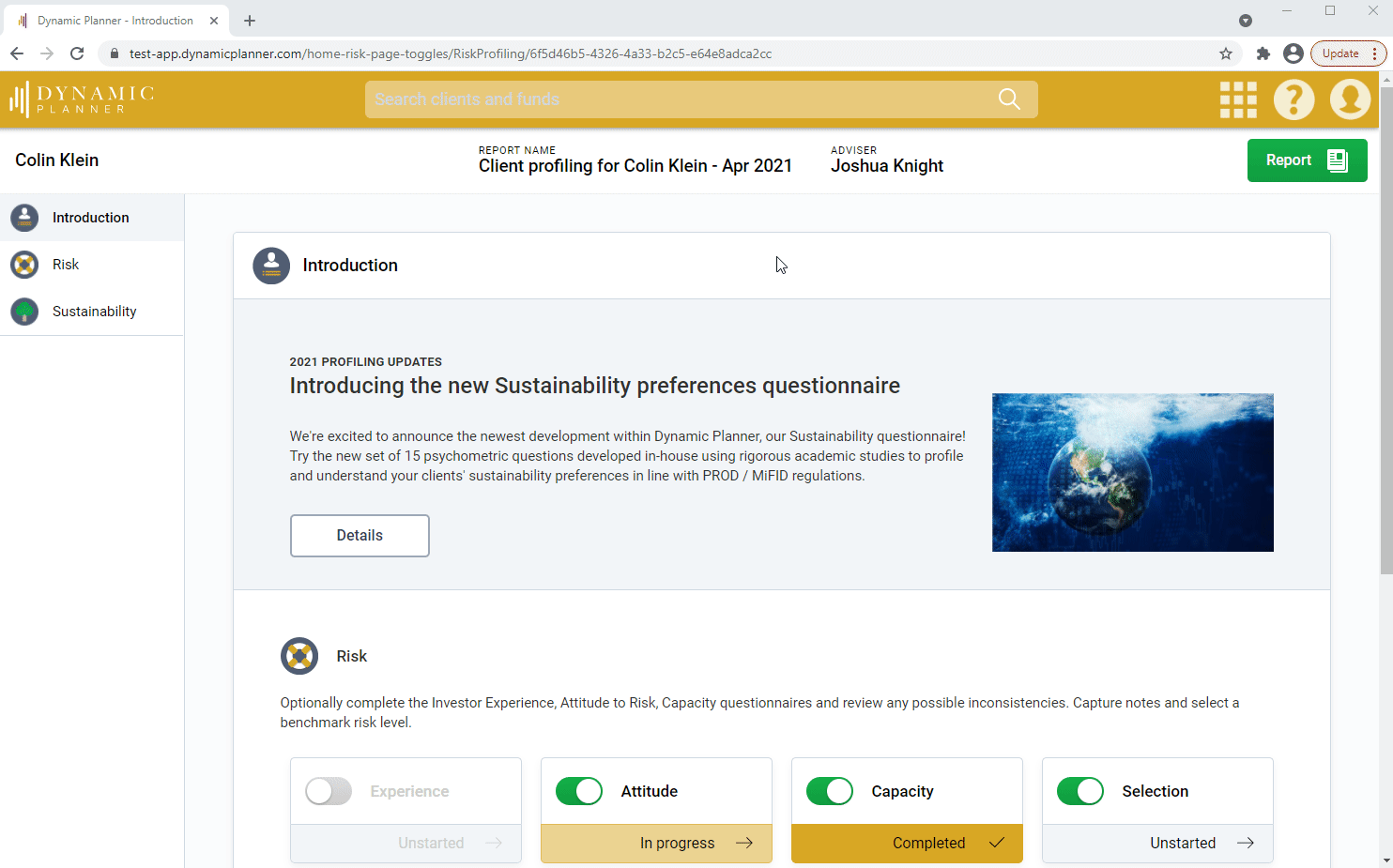 The new questionnaire responses and results are included in the final report. We're working on incorporating the questionnaire into a revised client invite process. More on this to follow in the coming weeks.
We've also taken the opportunity for a small cosmetic enhancement. The client landing page (pictured below, where you select the planning process you'd like to complete) has been redesigned to make the recent activity more prominent and making it easier to return to your last activity for the client.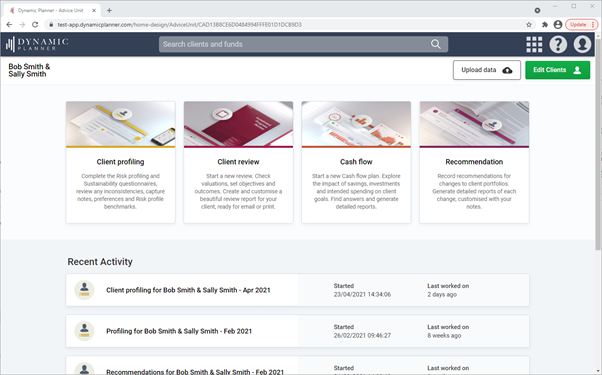 We've also been busy in our Cash flow process. To help make plans more personalised and engaging, we've introduced a visual tweak for client goals and financial objectives.
Where the client has some aspirational future expenditure, be it a round-the-world cruise (once possible!), education costs or just a big party, you can now give the expenditure an icon which will appear in the timeline under the cash flow charts, as you can see below.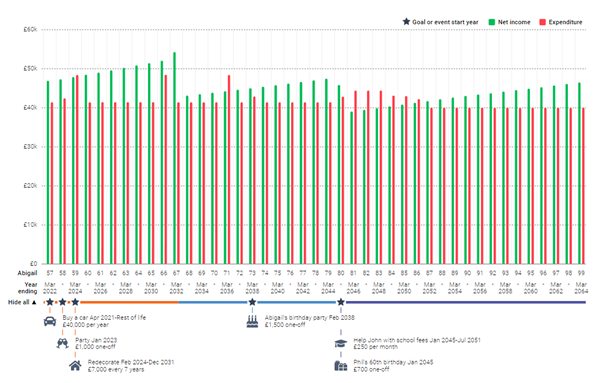 The forecast shows the key life phases for the clients and the important financial goals along the way.
On more technical matters, we've enhanced the way in which you describe pensions withdrawals, giving you more flexibility with regard to crystallisation, PCLS and drawdown income. We know this can be a complex area, so we've added supporting videos in Dynamic Planner you can watch to help show how you model common scenarios.
This is a significant update to our latest Cash flow since it was launched in November last year. Of course, if you do get stuck, we're always here to help. Please reach out to our Client Success team, in the usual way and they will be happy to assist.
Alternatively, you may wish to pop along to the final two weeks of our Spring 2021 events, where we will be helping you maximise your usage and efficiency with Dynamic Planner. From 8-10 June, our events will focus on sustainable investing; and finally, from 15-17 June, on client target markets, including 'at retirement'.