By Product Manager Josh Knight
When we first released the review process last summer, we spent a lot of time thinking (and testing) how to ensure it was easy to use. Hopefully, you can tell.
We know from talking to users though that there are always times when a little help and gentle pointing in the right direction is appreciated. And, do remember, our Client Success team are always on hand should you require assistance. Indeed, they have remained on the other end of the phone for support throughout lockdown this year.
This month, we're excited to announce a new feature for Dynamic Planner, to help you get up and running, in the shape of a new 'Help' menu. In it, you can find a number of resources to support you:
Contact details for Client Success – we don't want it to be hard for you to get in touch
A link to our Content Hub
Help and FAQs
Our feedback portal – your feedback is important and helps guide future developments within Dynamic Planner
On many pages, you'll also see a tutorial video – either for the process you're in, or in most cases for the specific screen you're on.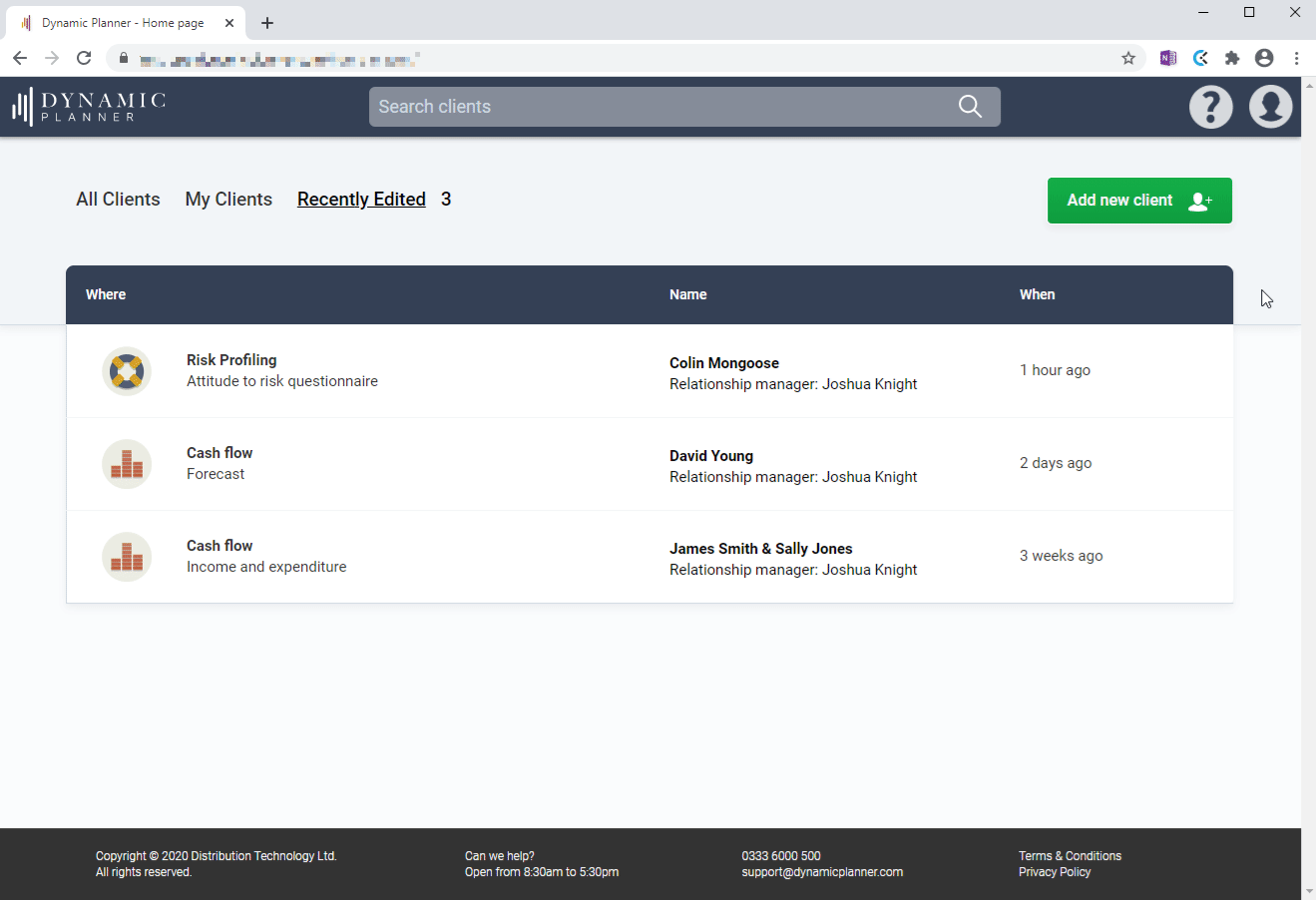 So, if you ever get stuck or wonder what a particular feature is for, check out the new help menu and watch the videos. And don't worry – as we said – we're still at the end of the phone should you ever need any further help. Thank you!
Aegon [previously Cofunds] valuations integration update
Dynamic Planner's June release, on Thursday 25 June, implemented a new change to support the release of Aegon's new security protocols. The required credentials have changed to the agency number and a One Time Passcode (OTP) generated from the Aegon website.
The original valuations integration credentials, previously entered, are no longer supported, so a new set of credentials need to be entered, to continue with the service. To obtain the OTP, you will need to follow the steps below with Aegon before doing anything else in Dynamic Planner:
A firm administrator with 'Bulk Data admin' access needs to login to the Aegon platform
Select 'Reports' dropdown. Then select 'Manage bulk data file integration'
Select 'Integration' – then 'Set up new system'
You will be presented with a dropdown menu where you need to select the back-office provider you are using, along with the organisation you are looking to generate a data feed for
Choose the files you wish to start generating for your data feed
To complete integration setup, generate a token to enter back in Dynamic Planner
Back in Dynamic Planner, click on the Aegon [previously Cofunds] tab on the home page under 'Your platform credentials', as below

Enter the required information as requested, below. Note, both the OTP and the Organisation ID are numeric formats

If you require any further information or encounter any other issues, please contact our client support team on 0333 6000 500, selecting option 1. Alternatively, contact your Dynamic Planner Account Manager who can guide you through this. Thank you.