Welcome to the latest 'Dynamic Planner Updates'. It has been an exciting time after the launch of our new cash flow planning in early November – with lots of great new enhancements to tell you about.
First, a new 'Fund search' has gone live for all users in Dynamic Planner – login now and take a look! Once open [click on the boxes icon in the top right of your screen, then 'Research hub'], you can easily and quickly search for any of the 1,350+ Dynamic Planner risk profiled funds, alongside gold Risk Target Managed investments and purple Risk Managed Decumulation solutions. Or any fund from our whole of market fund database. You can also search by risk profile, or you can view your firm's fund shortlists, if you've created any.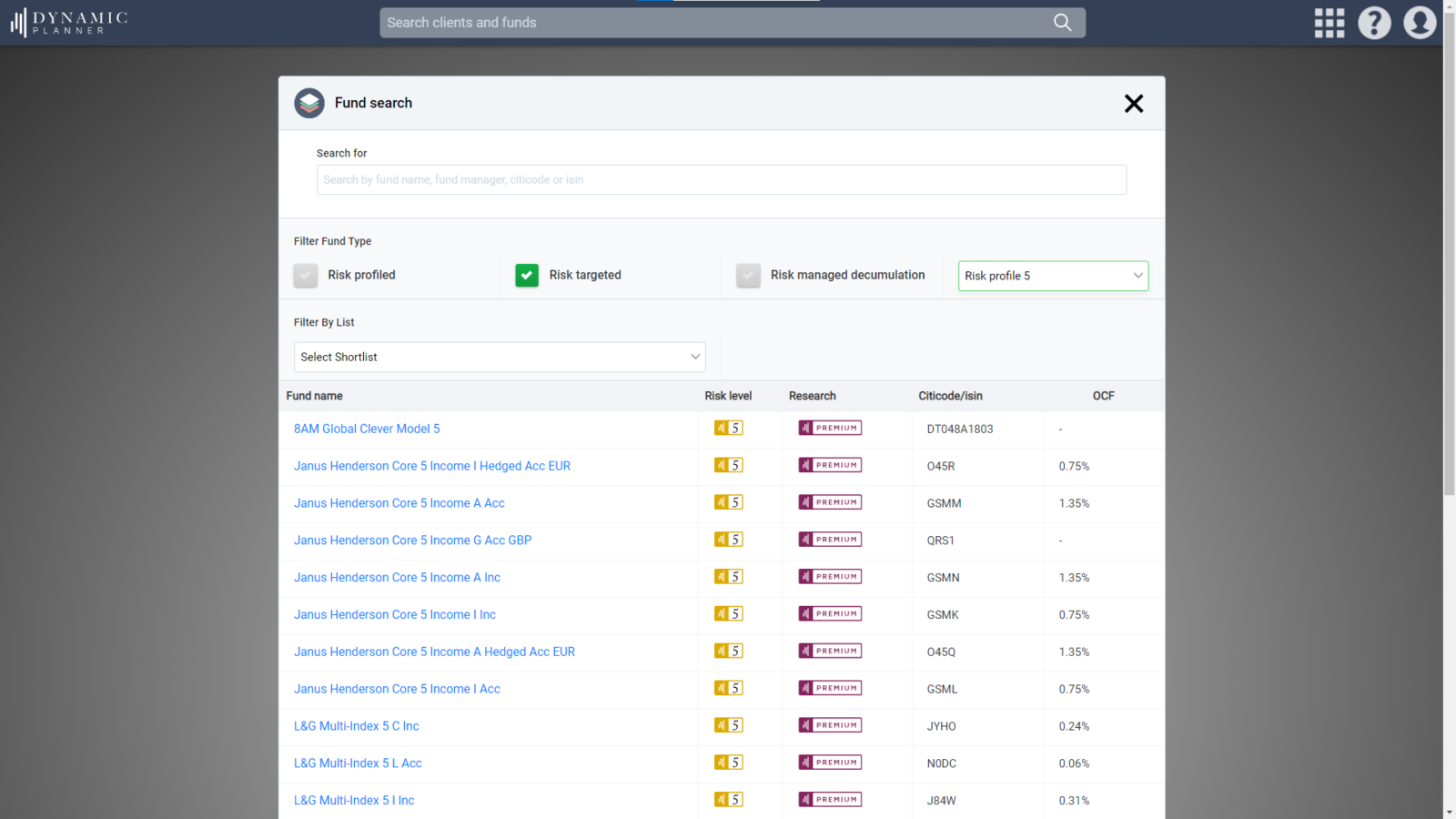 The tool couldn't be easier to use. Simply type in a fund's name or code in 'Search for'. Then, once you see it, all of the information within Dynamic Planner appears when you click on it – including:
'Performance' data and the ability to use Dynamic Planner's 'Charting tool' to evaluate fund performance against sector indices, including the 1-10 Dynamic Planner risk profile benchmarks
'Asset allocation' and 'Asset classes'
All available 'Dynamic Planner insights' and fund factsheets
All of the above information is also available within the Dynamic Planner Client Review under 'Analysis'. In short, you can find fund information where and when you need it most. In addition, for ease of use, the search bar throughout Dynamic Planner now allows you to search for a client or fund. Everything is at your fingertips.
What else has been happening?
We have been busy tweaking the risk profiling process to improve analysis immediately available on the 'Risk profile selection' page. Information hopefully will enable you and your firm to have more meaningful conversations with clients about a selected risk profile. Analysis now available is: risk description; the benchmark allocation; losses and gains forecast; and 'Notes'.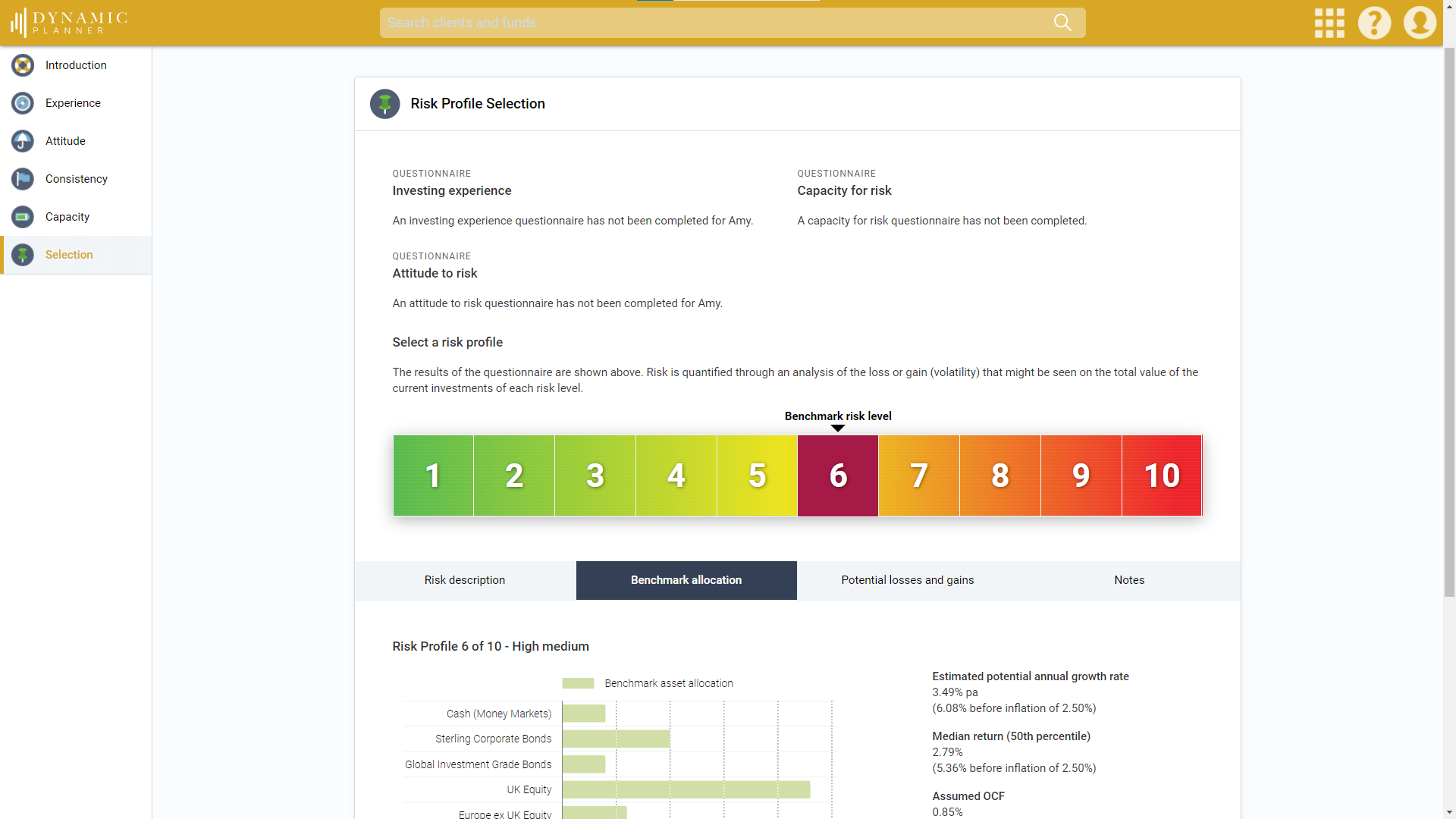 Finally, this month, we have added a new and hopefully useful and time-saving feature to the new 'Upload data' option in the top right of your screen in 'new' Dynamic Planner.
You can now import a client's arrangements, either with fund level information or a summary valuation. This significantly enhances the import functionality for a Client Review as well as new cash flow planning.
We hope you find these latest enhancements in Dynamic Planner useful. As always, your feedback is vital to helping us continue to improve our service for you and your firm. Please leave any feedback you have, however small, in Dynamic Planner's feedback portal [under the question mark icon, top right in 'new' Dynamic Planner]. We do read it all. Thank you.
As ever, for additional queries, you can contact our Client Success team on 0333 6000 500 or at support@dynamicplanner.com