Should we focus on Equality or Equity?
The theme for International Women's Day 2023 is Embrace Equity, which aligns firmly with our mission "Let's build an equitable future". But what do we mean by that? We have worked for more than 15 years with young people across London and beyond to help educate them, remove barriers and empower them to be the best they can be and we have done this by focusing on equity rather than equality.
What is the difference between Equality and Equity? To break it down, equality is when each person is given the same thing, or a rule is applied in the same way to everyone. But that doesn't allow for people being individuals and having different needs. It also doesn't consider their starting point.
Equity is when each person is given what they need to enable them to be successful. Or when rules consider the circumstances and are adapted to enable progression. The image below clearly shows if you give each person the same bike, then it only really allows one person to ride comfortably or at all. But when you consider the equitable solution in the image at the bottom, it enables everyone to able be ride comfortably.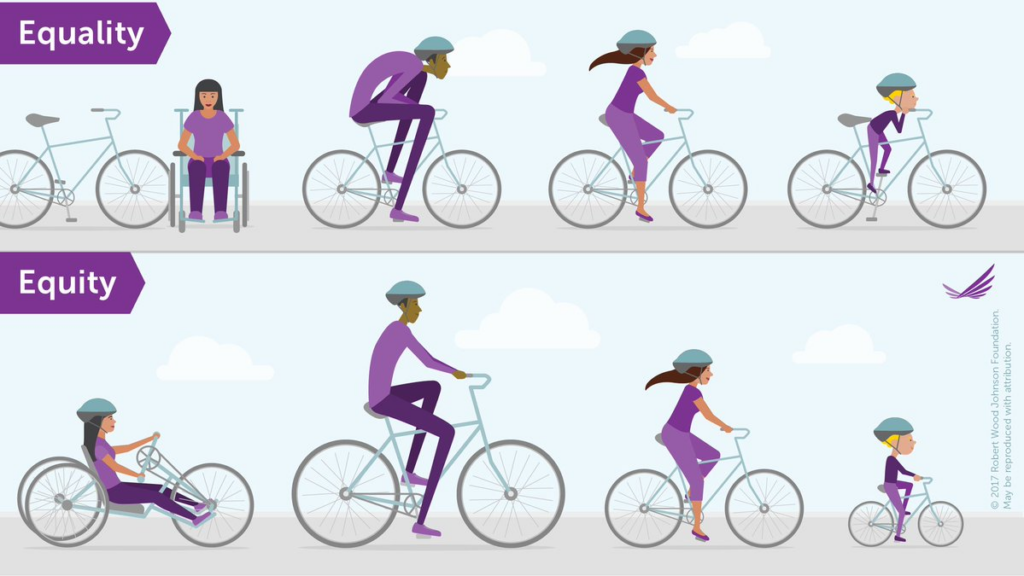 How does Equity Work in practice?
At Urban Synergy, we understand that every young person, their circumstance, and their dreams are unique. We tailor our school programmes, mentoring and work experience opportunities to help them reach their individual potential.
We understand that our community faces many challenges, and that there is often intersectionality between the different protected characteristics of diversity, as well as the socio economic factors that we need to consider.
This year we are Embracing Equity on International Women's Day and raising awareness of the challenges that young people face when entering the workforce.
By working with Dynamic Planner and our other partners we are removing the barriers faced by young people. We open students' eyes through career seminars, with a network of relatable role models, showing the variety of possible job roles available, and sharing their own career journeys and providing a pathway to follow.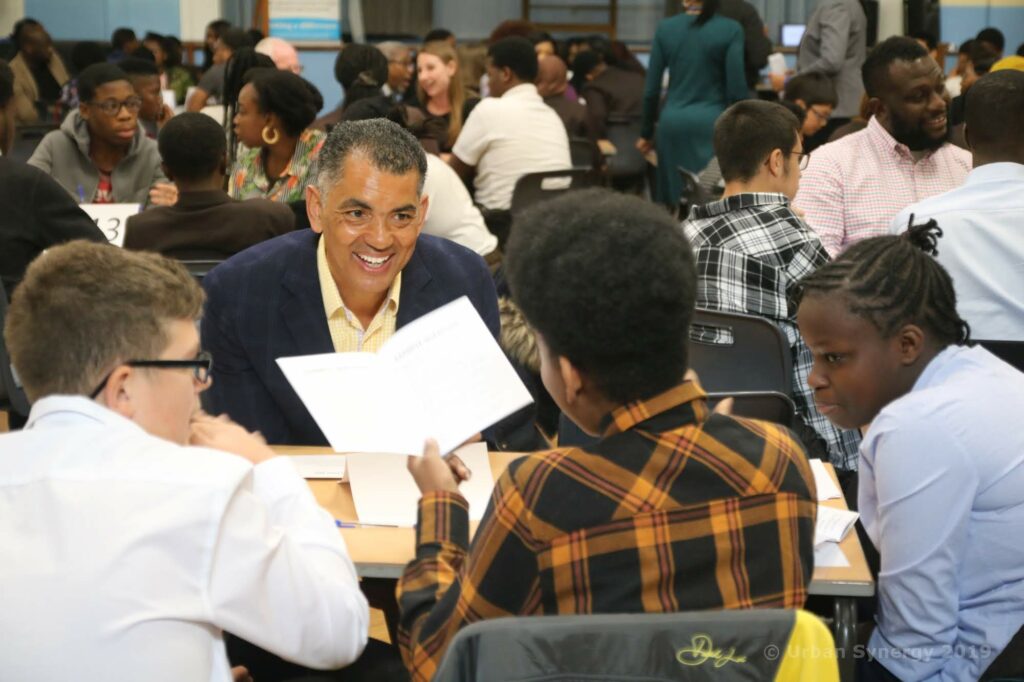 We guide them with 1-2-1 mentoring, teaching them business and soft skills, as well as helping them with the tools they need like a CV and an effective LinkedIn presence. And finally we connect them to opportunities that would not be accessible through their own limited networks, giving them real world experience to learn from.
Ryan who attended the Dynamic Planner internship said: "Getting to meet the senior leadership was inspiring, especially hearing from the CEO and how he built the company. During the internship, not only did I meet a great team of people, I saw that the company's mission was very clear: support clients and make portfolio management easier for them. Everyone I met was focused on that goal. It was a privilege to be trusted to support wherever I could."
Opportunities like this are essential to enabling the next generation to succeed.
So, what can you do to help?
The latest global gender gap report from the World Economic Forum (WEF), summarised here, shares that between 2021 and 2022 the overall global gender gap slightly narrowed. It uses four key areas to assess gender gaps, health and survival, educational attainment, economic participation & opportunity and political empowerment.
You can consider these and 'Embrace Equity' too. By ensuring that you consider people's individual needs, their starting point and any intersectionality they may have, you can put in place what is needed to support the women in your teams.
Can you help young people too?
Yes! Urban Synergy can also help you to 'Embrace Equity' too. We'd love to help even more young people to access opportunities, so if you can open your doors to a young person, get in touch. We'd love to partner with many more companies to offer even more diverse opportunities to the talented young people we work with.
With the collaboration of our valued partners like Dynamic Planner, we are building an equitable world where everyone, regardless of their background, is empowered to write their own future.