Here at Dynamic Planner, we were racking our brains thinking about what we could brand and give away to delegates at upcoming events this year. Should we follow suit with what other organisations classically give away? Should we try and be different? Nothing felt quite right.
Then we thought, 'Why don't we do what does feel right – and in a way the thousands of members and users within the Dynamic Planner community can genuinely get behind? Give back. So rather than commission a corporate mug or notebook this season, we decided to donate the budget we had set aside to Trees for Life, a conservation charity we've closely supported since November 2016.
As a company, we're committed to reducing the amount of paper used within our industry and replacing it with tech. Planting more trees is all part of that mission. The money we are donating adds to the 70+ saplings Trees for Life plant on our behalf every quarter – one for every member of the Dynamic Planner Team we have carefully built since 2003 – and to the near two-million trees, Trees for Life has planted in the Scottish Highlands since its foundation in 1993.
"It means a lot to us to have ongoing support from an organisation like Dynamic Planner," said Karen Mitchell, Trees for Life Relationships Manager. "I personally love it when we hear from a business that wants to make a donation. It gives us that sense that we're not in this alone."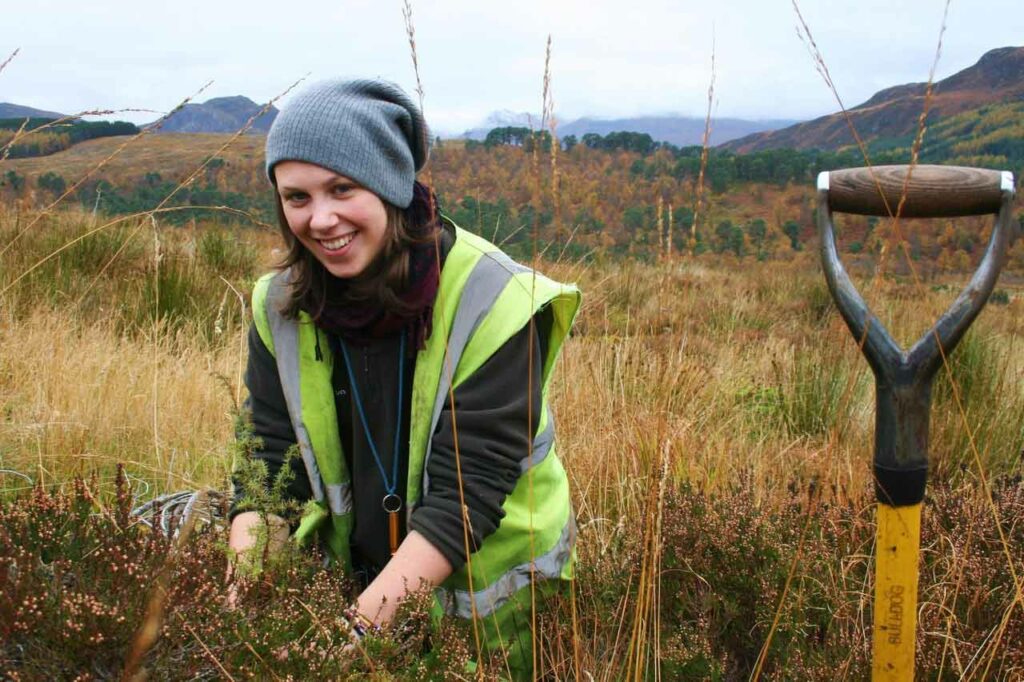 Trees for Life's vision and mission is to conscientiously make its small corner of the world better. Better and richer for all of us. It wants to protect and reintroduce the ancient Caledonian Forest to the Scottish Highlands – magnificent Scots pine trees dating back 250-300 years.
Our vision statement at Dynamic Planner is, 'Customers achieving their goals through suitable investments and advice for all'. We want financial services to be affordable and accessible to everyone, not just a privileged few. We all work hard for our money to provide the best possible life for ourselves and for loved ones. It is only natural to want that money to work as hard as possible for us in return. Suitable investments and advice helps make that possible.
In May 2019, at Dynamic Planner, we were delighted to receive the Payroll Giving Platinum Award 2019, 'in recognition of an organisation's commitment in fostering a culture of committed giving in the workplace'.
Karen, at Trees for Life, continued: "It's really great when an organisation wants to give back to the natural environment which connects all of us. Someone on the street might ask, 'Why are trees relevant to me?' Well, they produce oxygen which keeps us alive for starters."
A much better investment of that corporate giveaway budget, we hope you agree.